Romancing the Trail: Six Days Atop Laurel Ridge  was released in 2007 and continues to be listed among the top Amazon's Best Seller PA travel books.  It chronicles my six-day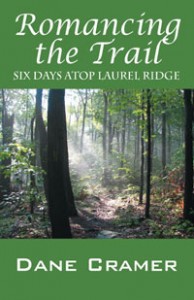 journey on the LHHT, and provides plenty of background info on the trail itself. The book is available from Amazon in both paperback and Kindle version.  Or, you can order straight from me.  If you order from me, please indicate if you want it signed.
You may also enjoy my outdoor-themed thriller novel, which was released in 2014, The Nephilim: A Monster Among Us.  It is enjoying rave reviews, and is now available in audiobook format. 
LHHT Window Stickers available for ordering. They make great gifts for anyone who loves the trail!
Comments
comments