The links below will lead you to some theological papers written in various classes; or from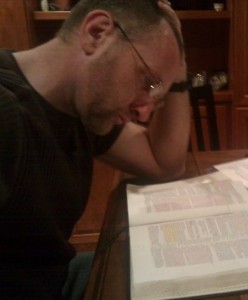 questions posed to me; or just some of my thoughts.  You may quote from these works, but please drop me a note to let me know that you are doing so.  You may also want to visit my blog for additional updates.
Click here to visit my free audio download page.
Bible-Related Pages:
Church History
Wesleyan Theology
Worship & Sacraments
Ethics/Pastoral
Arminian/Calvinism-related topics
End-Times Thoughts (Eschatology)
Other Religions
Philosophical Ramblings
Misc Theology
Comments
comments