NOTE: I will not be filling any orders from Aug 21, 2023 to Sept 03, 2023!
Are the Nephilim with us today? Is there a breed of Creatures that are half-human, half-fallen angel roaming the earth? Is that what this ancient Hebrew word means?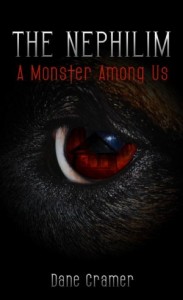 When mysterious, unexplained sightings of a Creature begin surfacing in mountainous Lycona, a wandering stranger suggests that the Nephilim are stalking the woods.  He is strangely familiar with the Creature, and his explanations are reasonable.  His influence, however, soon begins to challenge the faith of the small town.
While one man begins a hunt for the Creature, another man, Pastor Sandy Kelly, is left to combat the spiritual darkness that has blanketed the town.  Sandy's faith, however, has been shattered by the revelation that his father, a former pastor, has turned his back on the church.   As Sandy is challenged to work beyond his broken relationships, he must find the faith to engage in a battle with the Monster Among Us.
The Nephilim: A Monster Among Us is a fast-paced, fiction thriller with a faith-based theme.  It is available in paperback, audiobook, and Kindle versions from Amazon.
An autographed copy can be ordered directly from Dane through Paypal:
Comments
comments